Mrs Mo has the shingles! Not nice at all, very sore. Fortunately as well as
Acyclovir
, the doc has prescribed her
Solpadol
which is helping and also helping her to sleep a lot of the time. She's on holiday this week but is due to start her new job next week, so we're hoping things improve for her quickly.
I was spared my monthly ordeal with the pirate last week. I had sat in the waiting room for 20 minutes when one of the cyborgs came over and said he wouldn't be coming as he had been called to an emergency and had to cancel all his appointments for the day. Hooorraaayyy! You would have thought doctors would arrange an emergency on-call rota before making appointments, especially as he only comes to my rural town once a month. But of course we are talking about the NHS here, which is far too busy organizing and managing it's own internal systems and protocols, it doesn't have time to consider ill people/patients/service users/customers/morons/twats/primordial swamp dwellers/amoebae. I don't know why I'm moaning, so what if they are wasting millions of taxpayer's money, I was just happy not to have to spend an hour enduring his boring, ineffectual musings and his patronising smile.
It was my sister's 50th birthday, so we took her and her husband up to the highlands for the weekend and had a really nice time just sauntering about. Well, I say a nice time, the scenery was nice but my sister is the most neurotic person on the planet and she spent a fair bit of time getting wound up about crossing the roads, noises in the woods, etc. and I spent a fair bit of time getting wound up about her, bless her little cotton socks.
My trips to the day centre are going downhill. The honeymoon period is over and now there seems to be constant mini-feuds ("I'm not letting her speak to me like that") among the clients and I find myself being drawn in and saying "Have you tried speaking to her and telling her how you feel?". Shit, the last thing I want to be doing is psychiatric nursing again. What is quite bizarre is that there are a couple of ex-patients who now work as paid staff in the unit, well they now behave exactly as nurses on the ward... they stay hidden in the office all the time, working on their computers to produce a newsletter about people they have virtually no contact with. Isn't that weird? It's just like nurses spending all their time doing care plans.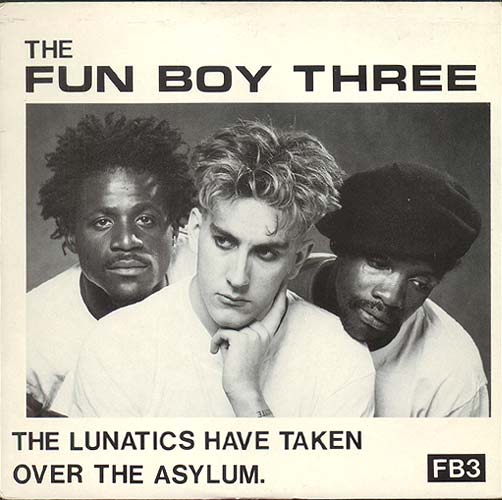 Despite all my moaning, I'm still happy. I have finally got my MAC code from AOL Calcutta after writing a formal complaint with a bleeding heart story about how I have a chronic mental illness and they were causing me undue distress... shame on me for playing the mad card... "eez it becos I is mad?". I've also had a response from Volunteer Scotland who left a message to say they have a couple of jobs in the pipeline for me. I'm also treating myself to a new semi-acoustic guitar (which Mrs Mo says will have to go away for Christmas, damn her!). So things are still going well and I'm fairly bubbly without being over the top. Rock on.